"THE SKILLS YOU USE FOR LIFE"
Our classes are designed to keep children interested and focused, and allow them to have fun. They learn important skills like self-discipline, self-control, and responsibility. Emphasis is placed on self-defense and not on aggression. Recognition of achievement, behavior awards, and skill testing all create a great learning and motivational environment. Many of our students show improved behavior control and school performance!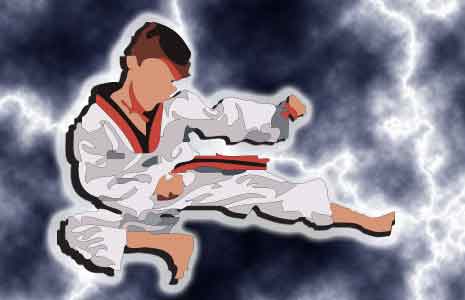 TAE KWON DO FOR HOME-SCHOOLED CHILDREN
A great program built to address the unique needs of home-schooled children and to fulfill physical requirements. We are going to adding classes soon.
SPARRING PROGRAM
We require sparring at Sr. Yellow belt level. Parents can have several questions based on this activity.  We have taken the most common and answered them for you.
WHAT IS SPARRING?
Sparring is a physical duel limited by certain restrictions that are designed to protect participants from injury. These restrictions include: protective gear, off limit areas of the body, point scoring, referee or instructor. Other factors that make sparring different are: opponent reaction to technique is not the same, mental state in sparring is not the same.
WHY DO WE SPAR?
Sparring helps to hone the skills you have been working on. It improves focus, concentration, self discipline and control. It also trains the student to understand the amount of power to place behind their kicks and punches in case of ever encountering a situation where they need to defend themselves. It is the only way to truly get their feet wet and understand all they have been taught.
HOW DO WE TEACH SPARRING?
Sparring is always done with supervision. The students must exhibit self control in order to participate. We use targets, one on one, and free sparring. An instructor is always in the ring during free sparring and we only run rings based on instructors.
FIELD TRIP TO OUR GYM AND ON SITE LESSONS
Looking for a great local field trip? Need us to come to you? We have done field trips and on site teaching for Girl Scout groups, Scranton Middle school in Brighton and Millennium Middle school in South Lyon. We offer one hour field trips for kids groups. During the hour we teach basic kicks and punches, board breaking and one self defense move. Call today to ask about rates.